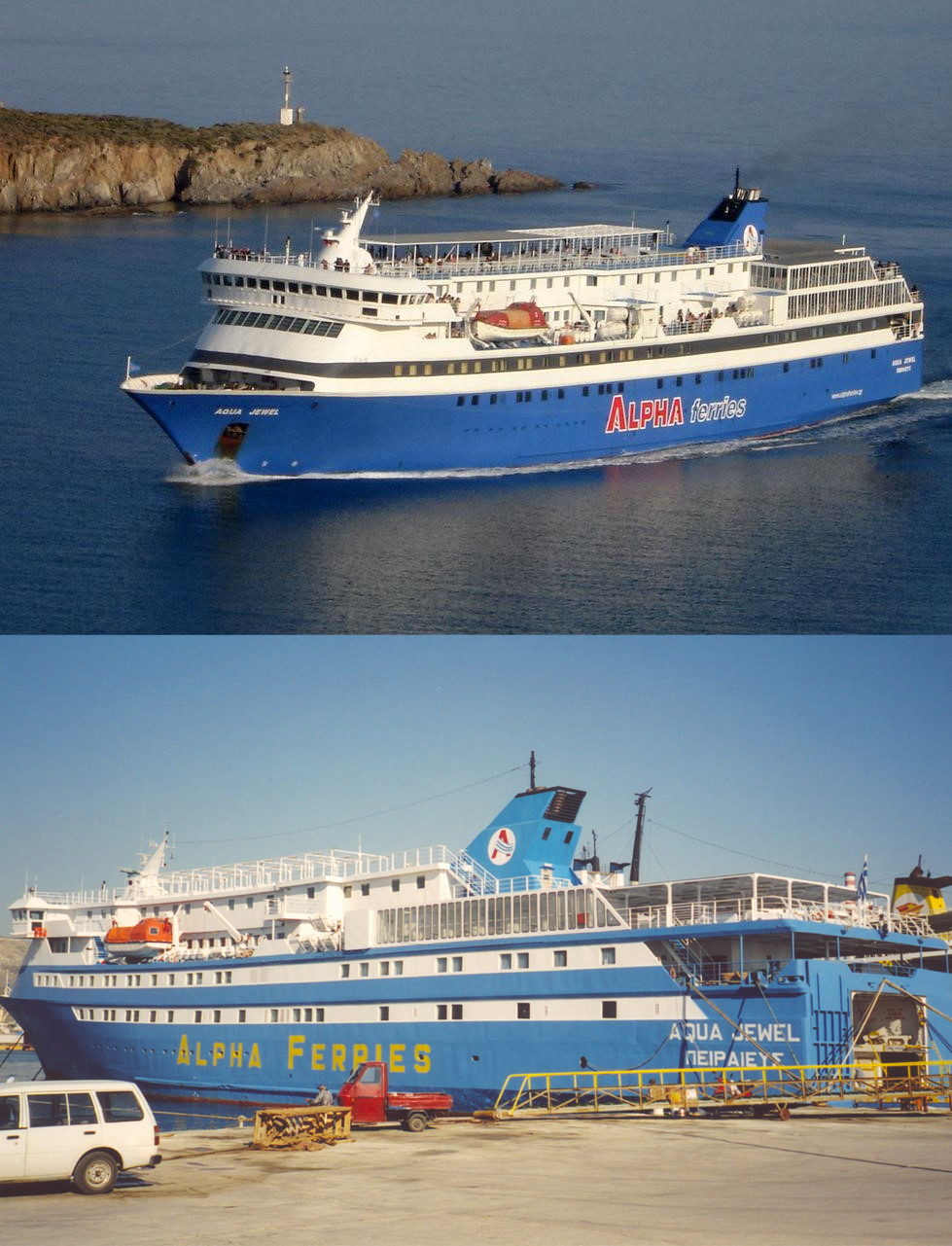 RoRo Passenger Ferry AQUA JEWEL

• Designed and constructed as a newbuilding Ro-Ro Passenger Ferry under Greek Flag and under the special survey of B.V. classification society engaged in class B domestic voyages according to the Council Directive 98/18/EC (eurosolas).

• As a newbuilding had an overall length of 96m and the capacity for 171 private cars and 1200 passengers.

• Study and design of new bulbous bow.

• Converted to an overall length of 108m with a capacity of 197 private cars and 1680 passengers for class C domestic voyages.

• Modification of Main Engines' piping system in order to use marine fuel instead of marine diesel.

• Study and design of two moveable weathertight flood barriers for installation on the car deck in order to comply with the specific stability requirements for ro-ro passenger ships (Stockholm agreement) for a significant wave height of 2.5m

RoRo Passenger Ferry ELEFTHERIA D




• Designed and constructed as a newbuilding Ro-Ro Passenger Ferry under Greek Flag engaged in domestic voyages restricted to 10nm.


• Overall length 44.60m with 11.10m breadth with a capacity of 35 private cars and 400 passengers.


• Capable of working also as a RoRo Cargo Ferry with a total trucks' load of 210tn